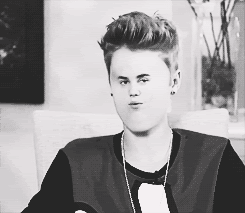 "tiny face" Justin Bieber gif (from the internets)
Hello again, true believers. This post is to bring everyone up to date on all the important things that have been going on at JimmyFungus.com, but we don't stop there. We will also give you an exciting sneak peak, of what you will be seeing here in the coming days and weeks. Ok, let's learn a little bit more...
JimmyFungus.com's roving entertainment reporter and poet laureate Lord Throckmorton Fungusleaves has been studiously following the major news story of our times (what appears to be
the break up of Justin Bieber and Selena Gomez
), and has made two extremely informative videos about the whole mess. SEE:
Justin Bieber and Selena Gomez Break Up (2012 November)
and
Selena Gomez flips Justin Bieber the bird after epic dinner fight? (2012 November)
. I am so glad we have a reporter of his caliber to keep us up to date on this saga.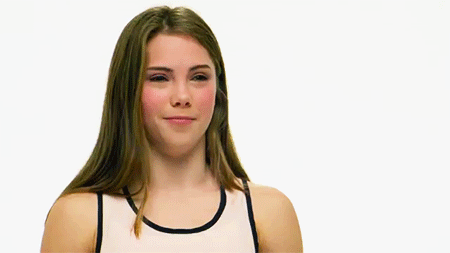 McKayla Maroney "Me1?" gif
Yes YOU, McKayla. McKayla Maroney Mania has once again swept the nation, after she took a hilarious photo with President Obama at the White House (SEE my thrilling article
Selena Gomez flips Justin Bieber the bird after epic dinner fight? President Obama and McKayla Maroney are Not Impressed
). This has rocketed my official McKayla Maroney article
Unimpressed Girl McKayla Maroney is Not Impressed
back to the top of my "Most Popular Posts" list. Hopefully, McKayla will continue to impress all of us, by being so not impressed by everything. I wonder what will unimpress her next?
Nicole Westbrook
Also, we brought you the harrowing tale of the much maligned singer of
"It's Thanksgiving"
, Nicole Westbrook. Luckily, our JimmyFungus.com resident comedian Chucky C. Chuckles sprung to her defense with this youtube video
Nicole Westbrook Sucks? "It's Thanksgiving" review (a reply to NateTalksToYou by Chucky C. Chuckles)
, or SEE
Worst Comedian in the World Chucky C. Chuckles Defends Nicole Westbrook from the Haters
.
So, everything is ok now.
"RUSTLERS GONNA RUSTLE" rustled my jimmies meme
Here is some exciting stuff you can expect in the coming days at JimmyFungus.com. I will be expanding my
"That Really Rustled My Jimmies" (the complete collection)
post, with stimulating new content, that will be just as fulfilling as the
HATERS GONNA HATE
/RUSTLERS GONNA RUSTLE meme (found on the internets), I posted above. If you notice in the comments section of that post, I made a solemn pledge to continually update it with the hottest new "rustled my jimmies" content from all around the intertubes, for the rest of my life. Otherwise, how could it truly be "the complete collection"?
Giorgio Tsoukalos (alien ostrich expert?)
Speaking of pledges, I will make one more pledge to you, a solemn promise to bring you all things ancient aliens expert Giorgio A. Tsoukalos, as much as one human possibly can. So stay tuned for that...
KING OF THE FEEL "I know that feel, bro" meme (Hank Hill version)
A fair number of humans have found my
BAWW: The Best of Baww... the most epic baww post ever: A BEAUTIFUL SADNESS
"article" to be edifying.... Sooo, in the coming weeks I will bring to you a Part 2. Yeah, put some sticky notes on the fridge to remind yourselves of that.
Welp, dear ones, that will end our update for today. Once again God bless you, and please remember to support your local zoo.
Stay classy, Chicago!