Bill O'reilly blubbering on FOX "Gangnam Style"
Well, recently "Gangnam Style" by South Korean rapping superstar PSY became the most viewed youtube video of all time. At least that's what I heard on FOX News so who knows if it's really true (but I am just gullible enough to believe it).
So, I thought it would be an appropriate time to finally assemble the best Gangnam Style gifs and memes that are available on the tubes of the internets. Most of the gifs I am posting were simply made by some super PSY fan using footage from the video. I try to give credit to the original creator of the memes and such...but that is a daunting task being they have been passed through the intertubes of the net more times than a burrito through Homer Simpson's colon. Well, whatever, I will try my best to do this with some journalistic integrity, and let the chips fall where they may...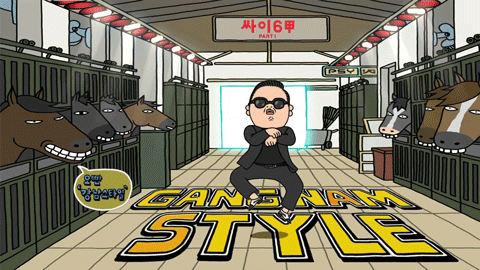 "Gangnam Style" cartoon gif
"Gangnam Style" dance gif (PSY lives by the motto "dress classy, and dance cheesy")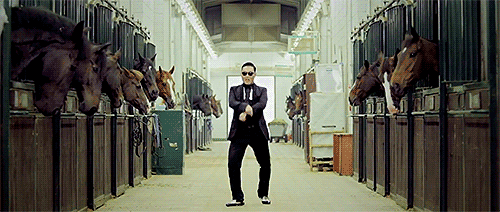 PSY doin' it Gangnam Style with horses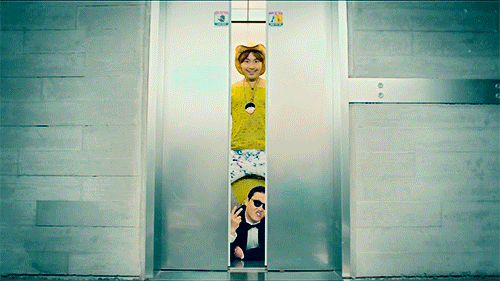 "Gangnam Style" elevator gif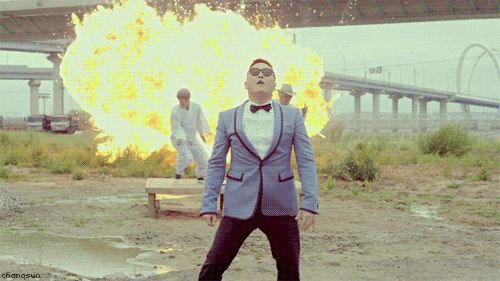 OPPA GANGNAM STYLE! explosion gif (via chanqsun.tumblr))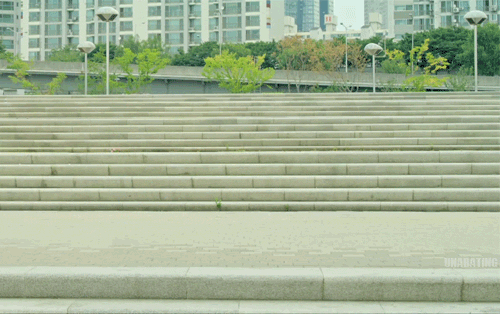 another excellent Gangnam Style gif
"Haters Gonna Hate" gif Gangnam Style version (creator unknown)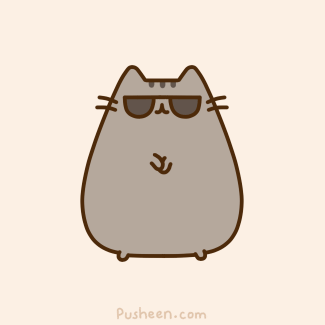 a nifty Gangnam style gif via Pusheen.com
Gangnam Style cat meme
the GANGNAM STYLE lamb?
Batman "OPPA GOTHAM STYLE" by BRANDON B.
another Batman OPPA GANGNAM STYLE meme "Batman slap" (found on the internets)
OPPA GANGNAM STYLE (Grumpy Dog version)
Spiderman "GANGNAM STYLE GAVE ME CANCER" meme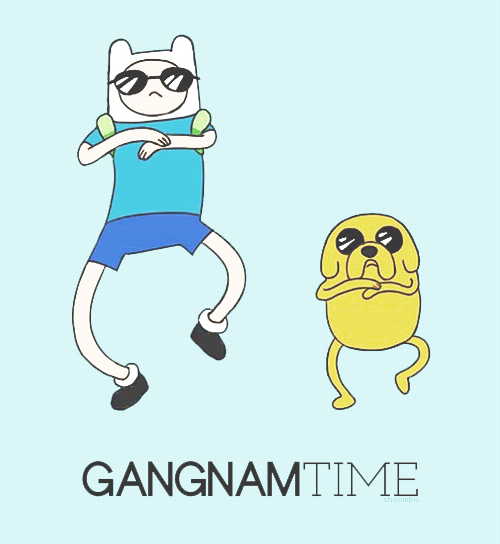 Adventure Time Gangnam Style gif "GANGNAM TIME" (creator unknown)
Luke Skywalker in "Gangnam Style" Star Wars/The Empire Strikes Back version (created by an unknown genius)
PSY doin' it Gangnam Style w/ the Beatles on the cover of "Abbey Road" (created by an unknown genius)
PSY doin' it Gangnam Style with Madonna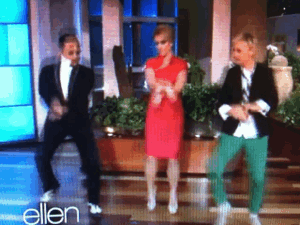 PSY, Britney Spears, and Ellen gif
Britney Spears attempting to do it "Gangnam Style" on Ellen
PSY better than Justin Bieber? (I will let you the reader decide that. I like the Biebs myself.)
"Gangnam Style" North Korea vs. South Korea (via paperblog)
the North Korean leader is impressed, I guess
"KEEP CALM AND GANGNAM STYLE" meme
FIN