"I want pictures! Pictures of Spider-Man!"
And so it came to pass, that I took it upon myself the awesome responsibility to put together a most comprehensive collection of Spider-Man memes and gifs for the fans of this genre. I did not create any of these. The credit goes to the great unknown geniuses of the internets, who perhaps, even Spider-Man himself would have trouble tracking down to congratulate for their heroics.
So...BLAH BLAH BLAH... I will not bore you any longer with my inane drivel. Without any further ado... I present...
Spider-Man Memes and Spider-Man Gifs: A Most Comprehensive Collection
"SPIDER-MAN OUT OF FUCKING NOWHERE"
"AND THEN OUT OF NOWHERE SPIDER-MAN"
Spider-Man: "THAT POST GAVE ME CANCER"
Spider-Man as ancient aliens expert Giorgio Tsoukalos: "ALIENS"
Spider-Man as Wilford Brimley: "DIABEETUS"
Spider-Man and his Amazing Friends
Spider-Man and Batman: "Hey Batman, What are you thinking about?"
Spider-Man meme: "EXCELLENT! THE STRIPPERS ARE HERE."
Spider-Man vs. Broccoli Man meme
Spider-Man: "So this is what happens in prison."




Spider-Man: "LOOK AT HIM AND LAUGH"
Spider-Man: "I'VE JUST TOLD YOU I'M FINE... HNNNNGGGGGGGG."
Spider-Man: "YOU ARE HURTING SPIDER-MAN."
Spider-Man double facepalm
Spider-Man "GOTTA GET DOWN ON FRIDAY"
Spider-Man "COME AT ME BRO"
"FLYING MUSTACHES" Spider-Man meme
"DID I REMEMBER TO TURN OFF THE OVEN?" Spider-Man meme
Spider-Man costume party "I KNEW I SHOULD HAVE DRESSED AS WOLVERINE"
"YOU CAN'T GROUND SPIDER-MAN" meme
the desk of Spider-Man meme
60s Spiderman "Quick!" gif
WTF IS THIS PLACE Spider-Man gif
dancing Spider-Man gif
Spider-Man "That rhythm is infectious!" gif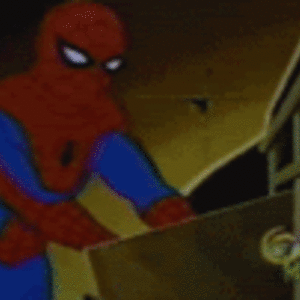 Spiderman #swag gif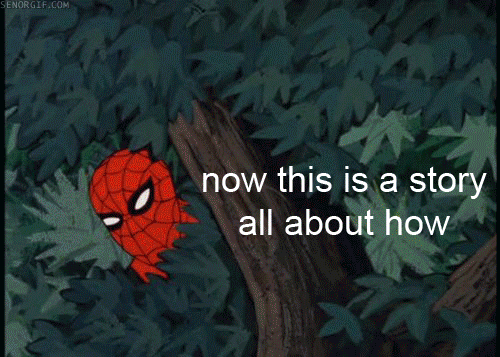 Spider-Man "The Prince of Bel Air" gif
"Somewhere, a criminal is getting away" Spider-Man gif
Spidey senses the faint smell of danger
Spider-man meme: "Get this f*cking spider off me!"
Spider-Man spider gif
So, true believers... that will end our journey through the blogosphere for today.
Once again, thank you... and please remember to support your local superhero.