"You're Alive!" gif starring Jennifer Lawrence and a Bear
It was a tumultuous week for celebrities in Paris, but luckily our roving reporter Gossip Goat was all over that...
Justin Bieber with fans?
Concerning the confrontation Justin Bieber had with a Paris photographer in which the pap allegedly got slugged by the Biebs, Gossip Goat reports...
And earlier in the week, Kanye West and Kim Kardashian got booed entering a Paris fashion show...
new "Kanye (West) Is in the Building" meme
And G.G. was on top of that story as well...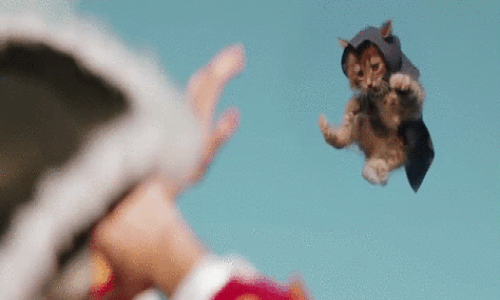 "Assassin's Kittens Unity" by Mr.TVCow gif
But there is a lot more going on at my youtube channel than the discussion of unruly celebrities. This week Lord Throckmorton Fungusleaves and newcomer Ricardo the Rhinoceros also reviewed 2 hot videos (well, actually one was technically a Vine)... "Assassin's Kittens Unity" by Mr.TVCow, and "I'm hot right?" by Brandon Bowen.
Brandon Bowen is hot
Anywho, here is the latest episode of LORD THROCKMORTON FUNGUSLEAVES ULTIMATE DANCE PARTY AND EXCITING CHANNEL REVIEWS (ft. Ricardo)...
And here is Brandon Bowen's exciting Vine...
Once again thank you, and please remember to support your local zoo...
Stay classy, Chicago!