David Hasselhoff singing "True Survivor" (from KUNG FURY)
Well, BIG SURPRISE, I have been in the doldrums of late, and because of my melancholia I did not produce any videos last week.
Co-workers have been giving me a really hard time at my job...
Kendall Jenner "such a b*tch" gif
As you know I work as a slave for the most evil corporation on earth (FOR THE LOVE OF GOD SOMEBODY PLEASE HELP ME!)
Luckily the confluence of 2 mighty events 1.) the Kung Fury Official Movie being posted on youtube and 2.) Shia Labeouf's motivational speech going viral, got me back on track...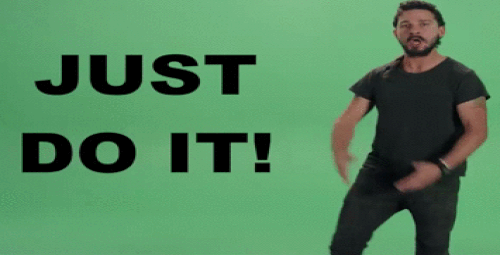 Shia Labeouf motivation: JUST DO IT!
So, I was able to face the world again (but for how long we do not know).
COME AT ME, BRO! meme
Ok, enough horsing around...
WHO AM I GOING TO HORSE AROUND WITH TODAY? (via the internets)
Here is the review of "Kung Fury" via my youtube channel (starring Chuck Fungus and Lord Throckmorton Fungusleaves).
"Look at this Pepe meme" starring Nickelback
Hey, look! You can even watch Kung Fury the full motion picture here too!
Once again, thank you all for your support.
"teamwork is VERY important!" scene from KUNG FURY
Stay classy, Chicago!